All-in-One solution for Supplier Quality Management, Procurement experts, Auditors and Supply Chain Teams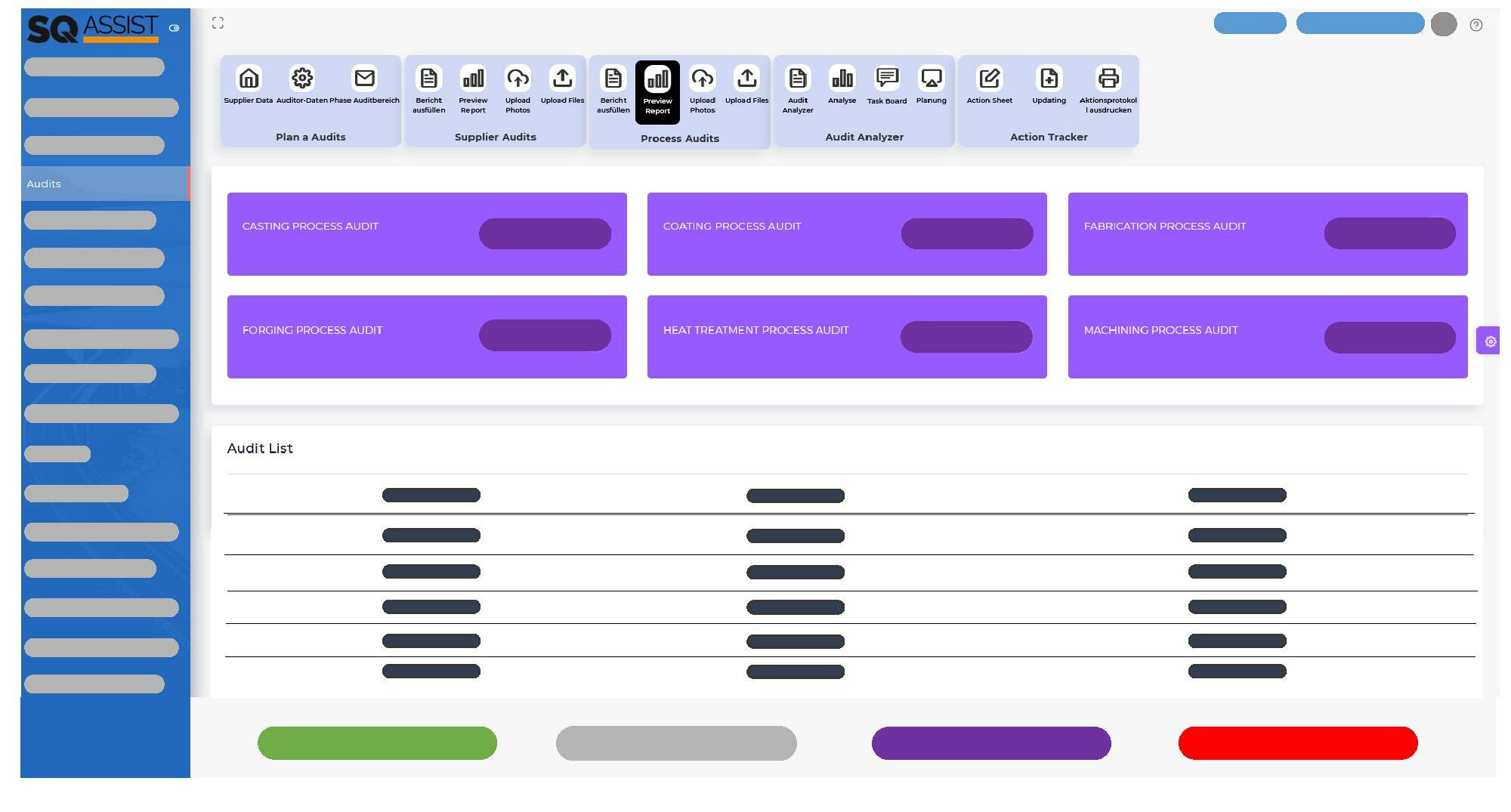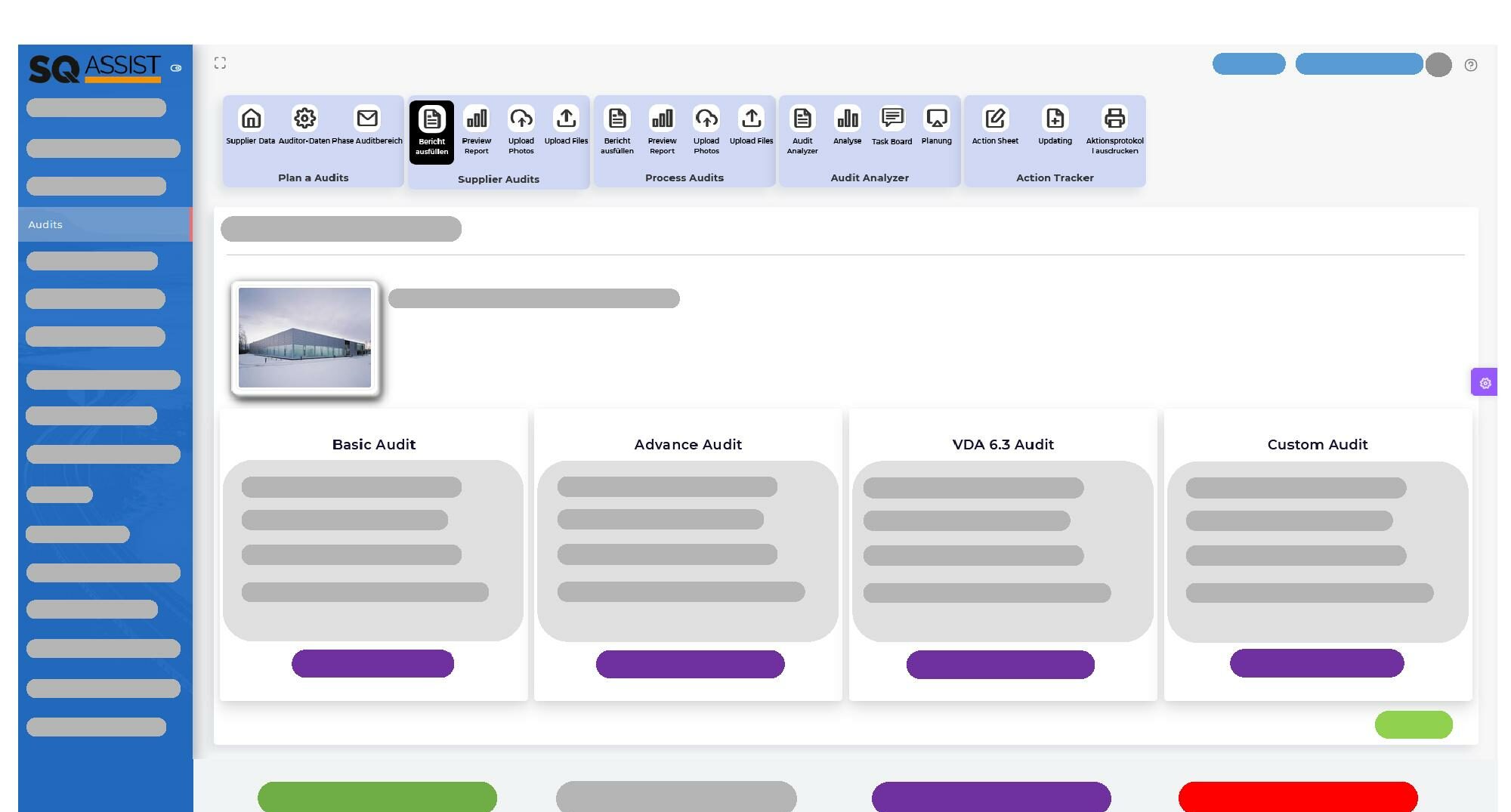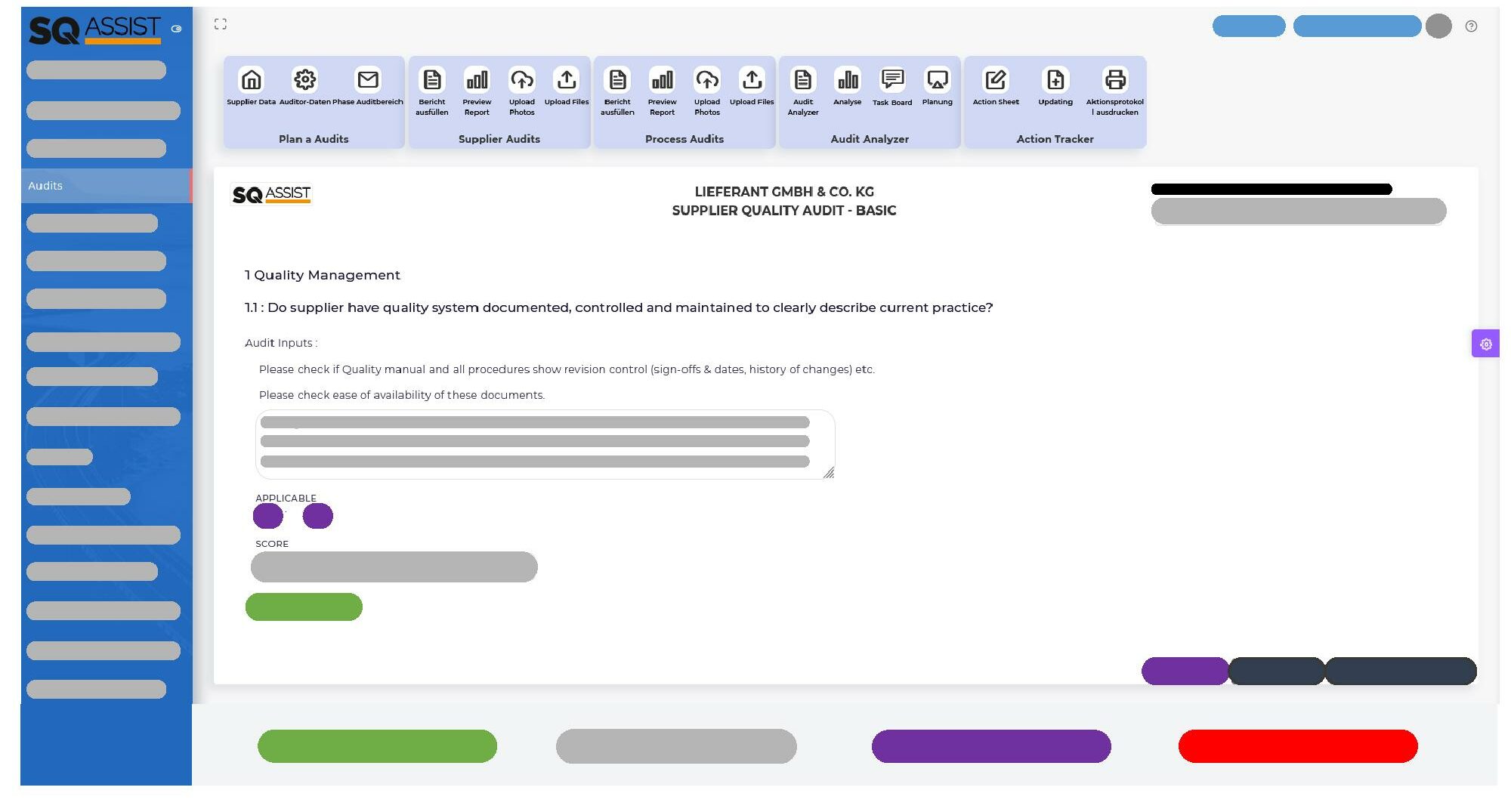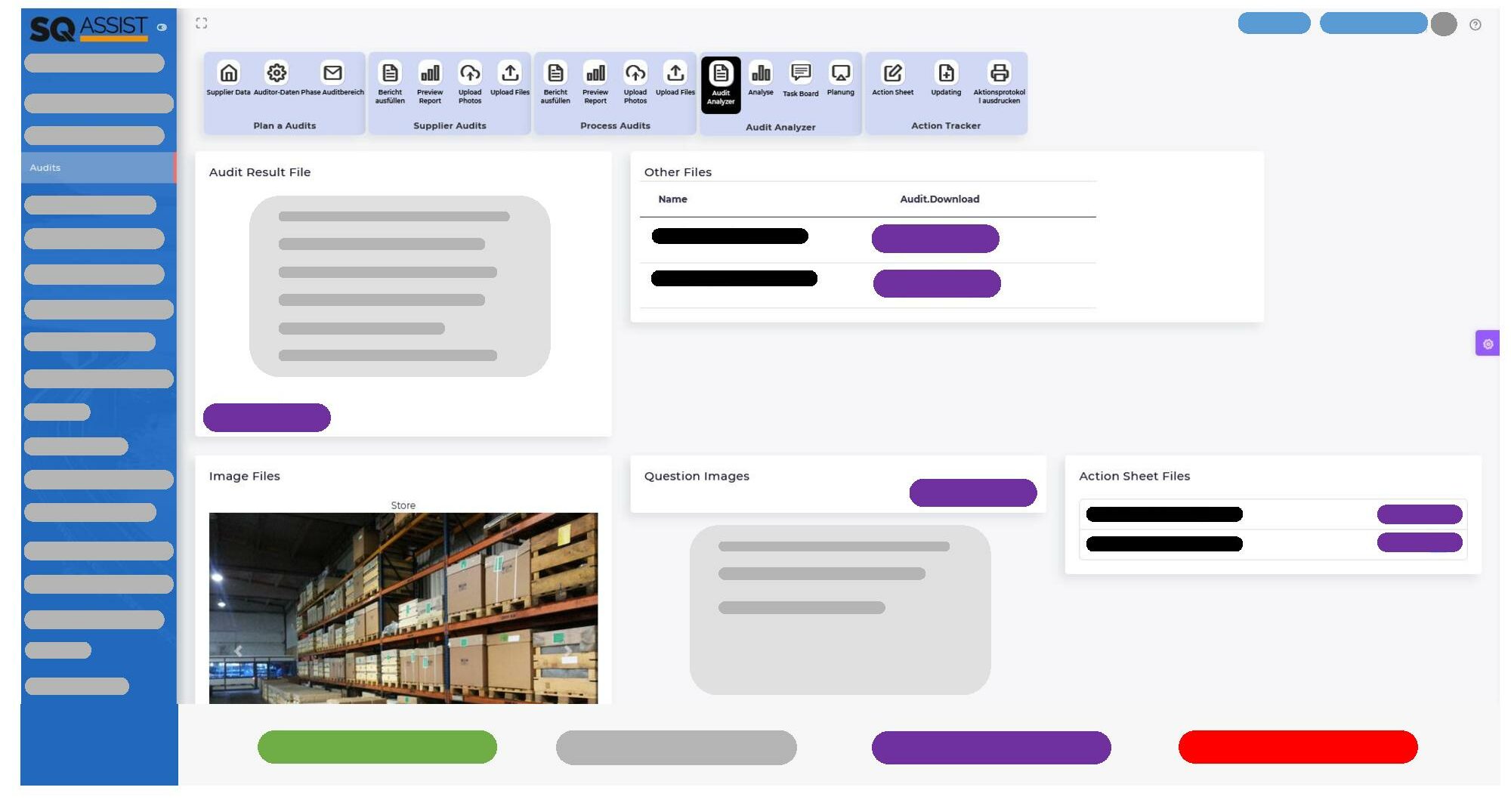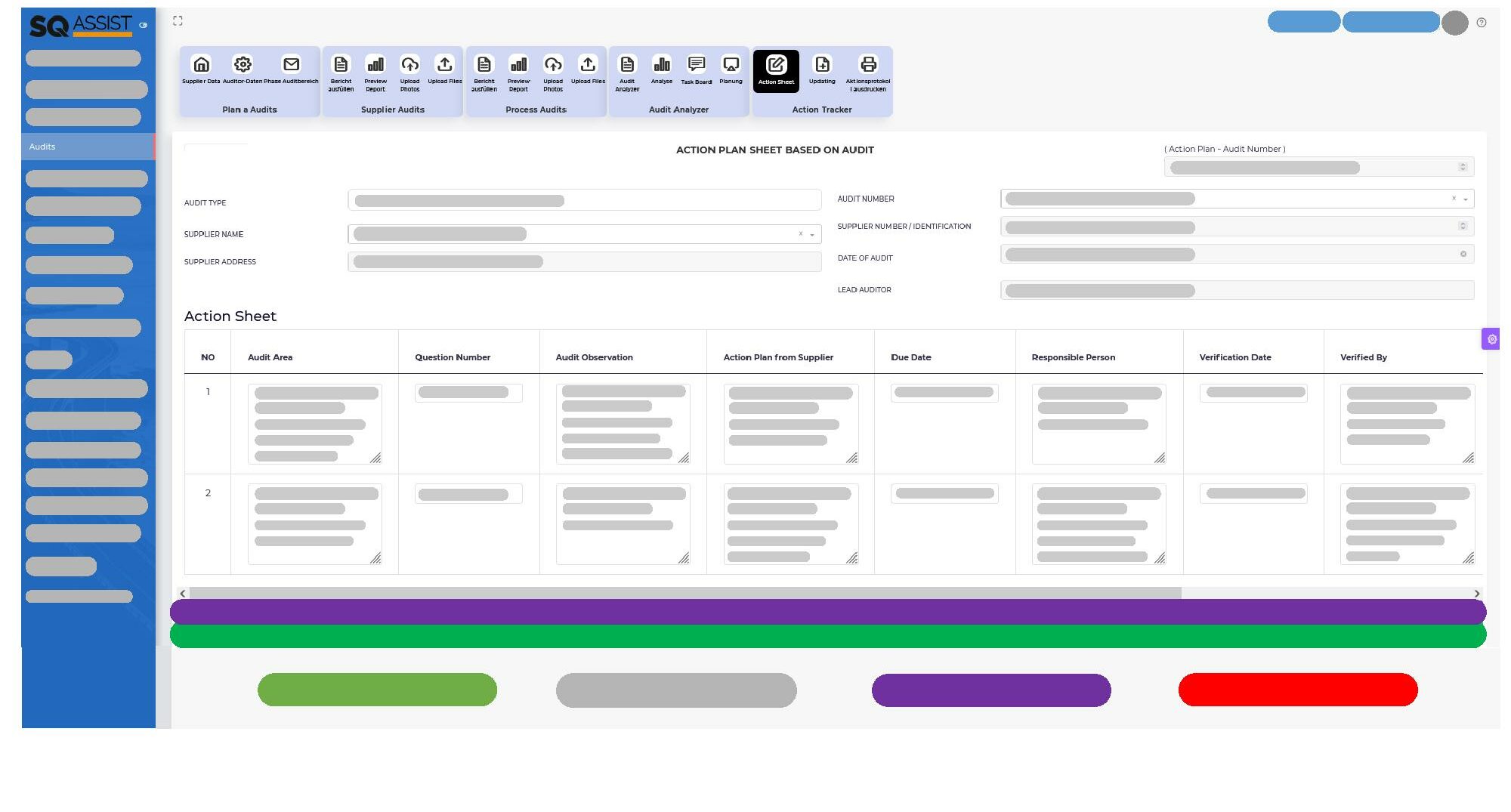 Basic Lean Supplier Audit: This is a lean audit which organizations would use in first phase of supplier involvement.
Advanced Supplier Audit: This audit goes in more details of processes and Quality Management Systems at supplier.
VDA 6.3 Potential Analysis: Efficient potential analysis covering essential aspects and providing the potentials very precisely. 
Custom Supplier Audit: This allows us to integrate your current specific audit requirements, company, product, process and sectoral systems into the software. 
Initial Product Feasibility
SQassist manage complete product feasibility process digitally and collaborative
Pre-filled feasibility sheets. Review for each area in product manufacturing.
Unique feasibility sheet number for tracking and reporting
Online and collaborative Deviation Request Management
Involvement of Suppliers, Quality, Engineering and Procurement on one platform.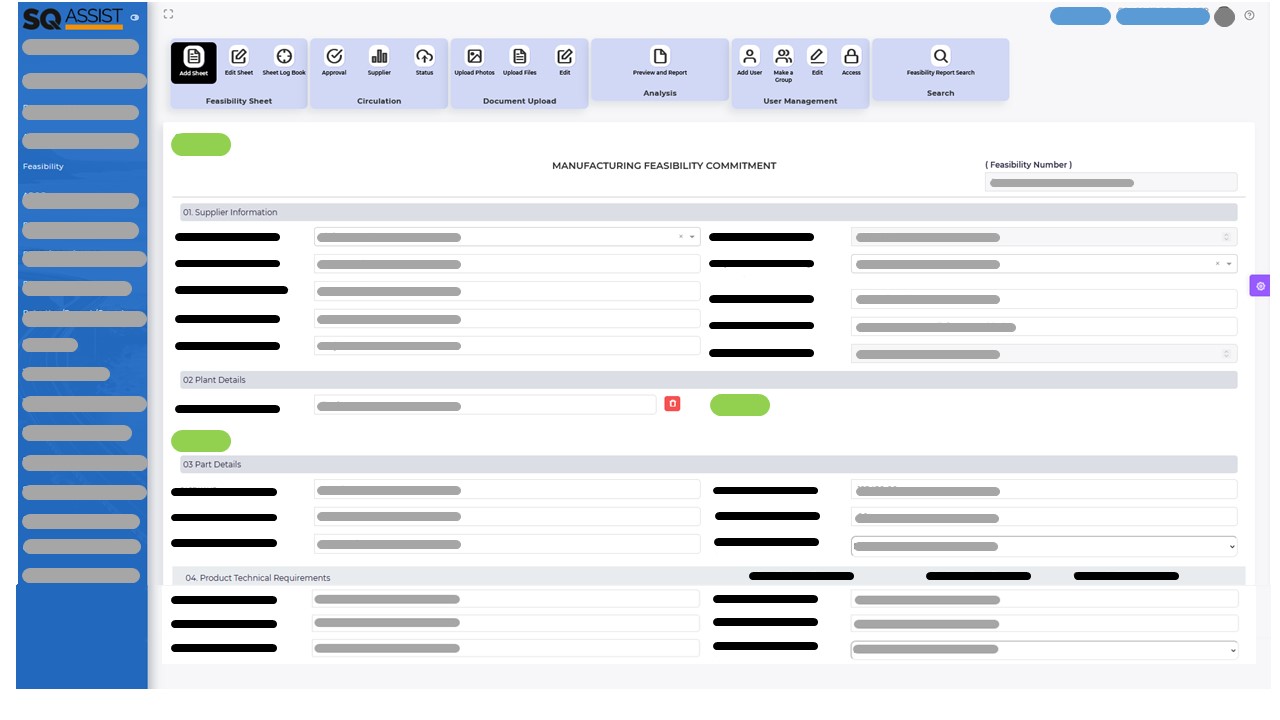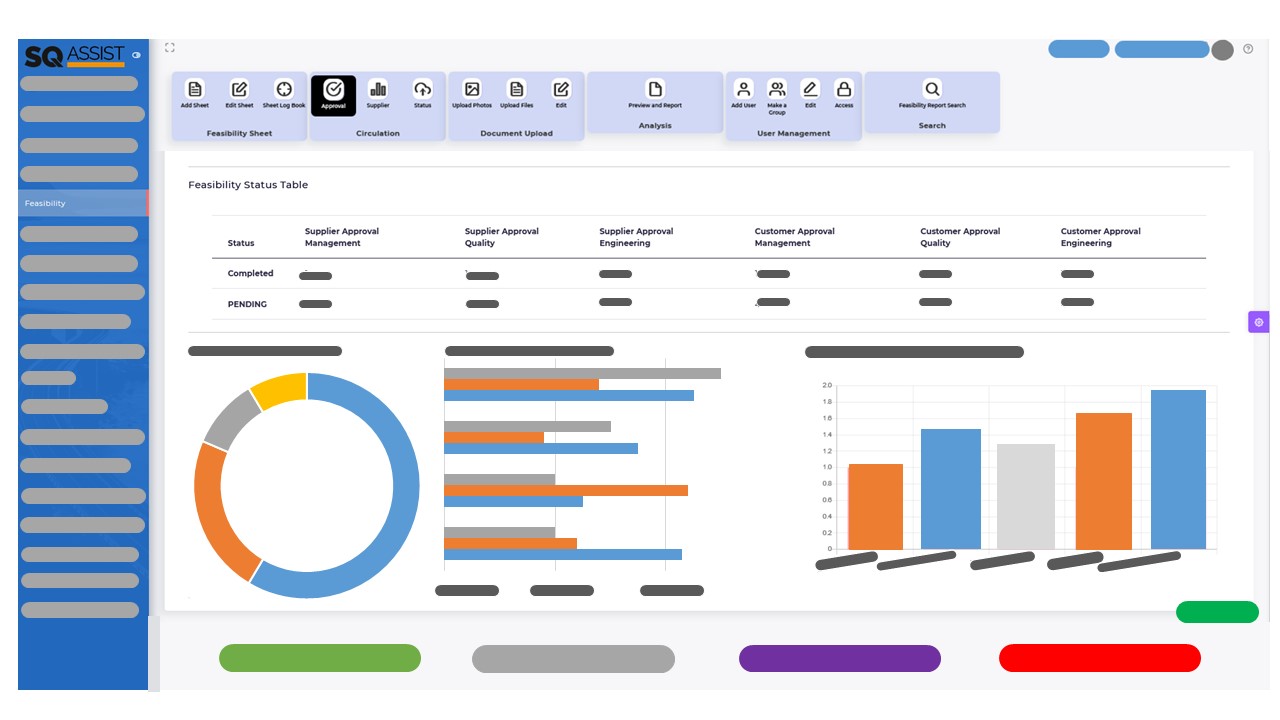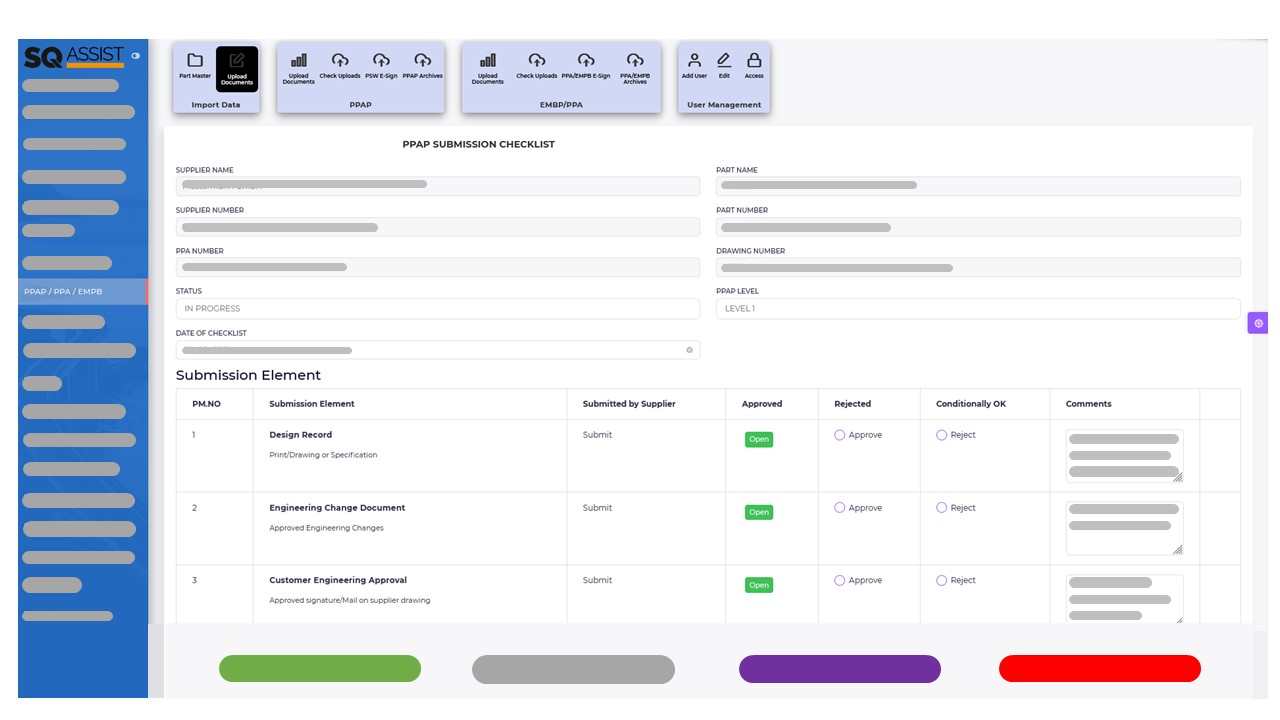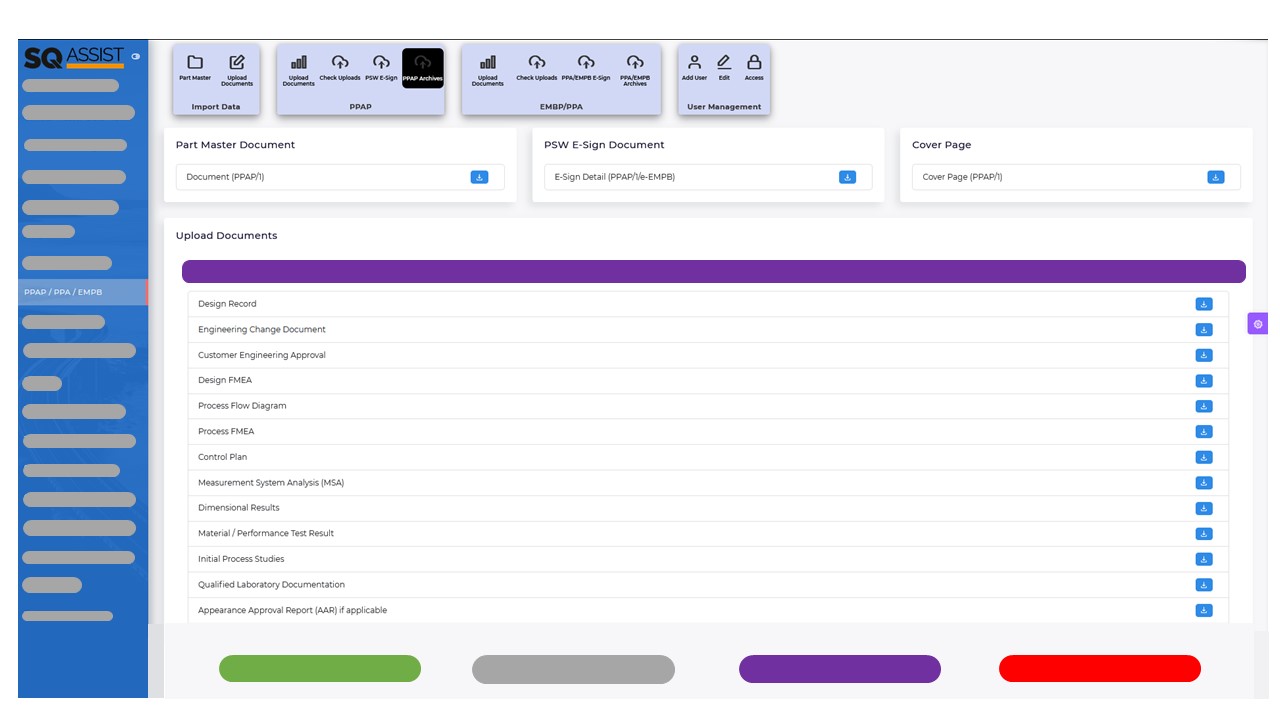 Only Software which provide PPAP (Production Part Approval Process) and EMPB (Erstmusterprüfbericht) on single cloud platform
E-Submission for PPAP with all supporting documents
E-PSW (Part Submission Warrant) Approval online with digital signatures
E-Submission for EMPB with all supporting documents stored digitally.
Approval or Rejection for every document from supplier side
All documents stored digitally
No searching time for particular project related document and management of levels of PPAP
Part Inspection Management
SQassist offer you in detail digital system for handling inspections for initial samples, supplier on-site inspections and plant inspections.
You can cover all aspect of part inspection for individual part and for assembly parts. Just to mention few:

Dimensional inspection,
Material inspection incl. microstructures,
Welding inspection,
NDT (e.g. RT, UT, MPT)
Norm/Standard and Custom part inspections.

Importing of Drawing & Reports is feasible.
Approval of Deviation is made digital & well archived
Supporting files & photos are stored on safe digital could platform
Unique designed inspection report analyser gives insight of inspection KPI's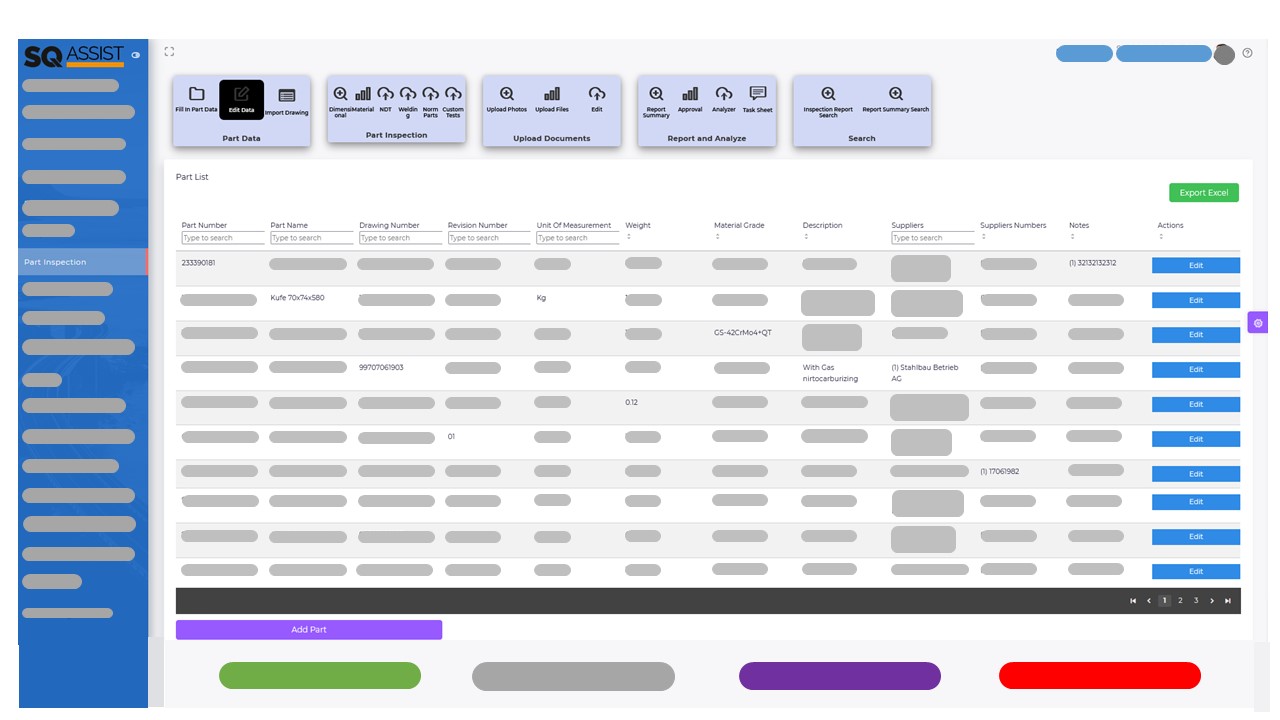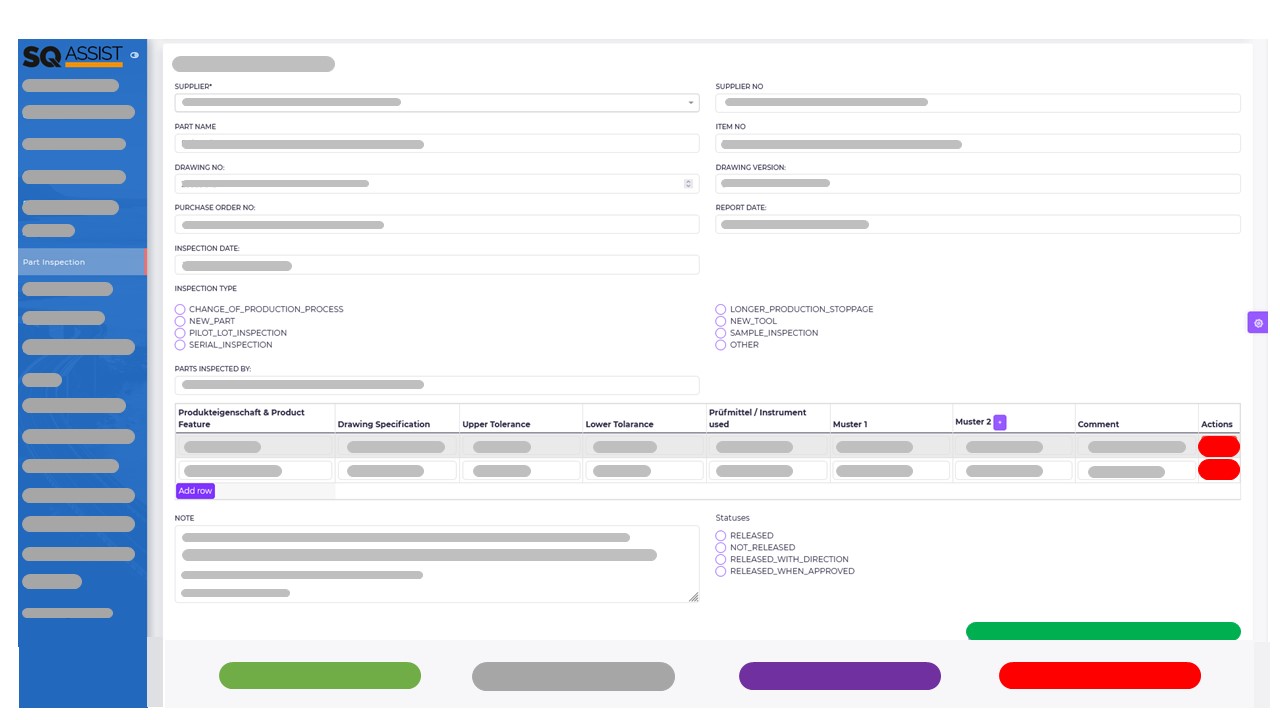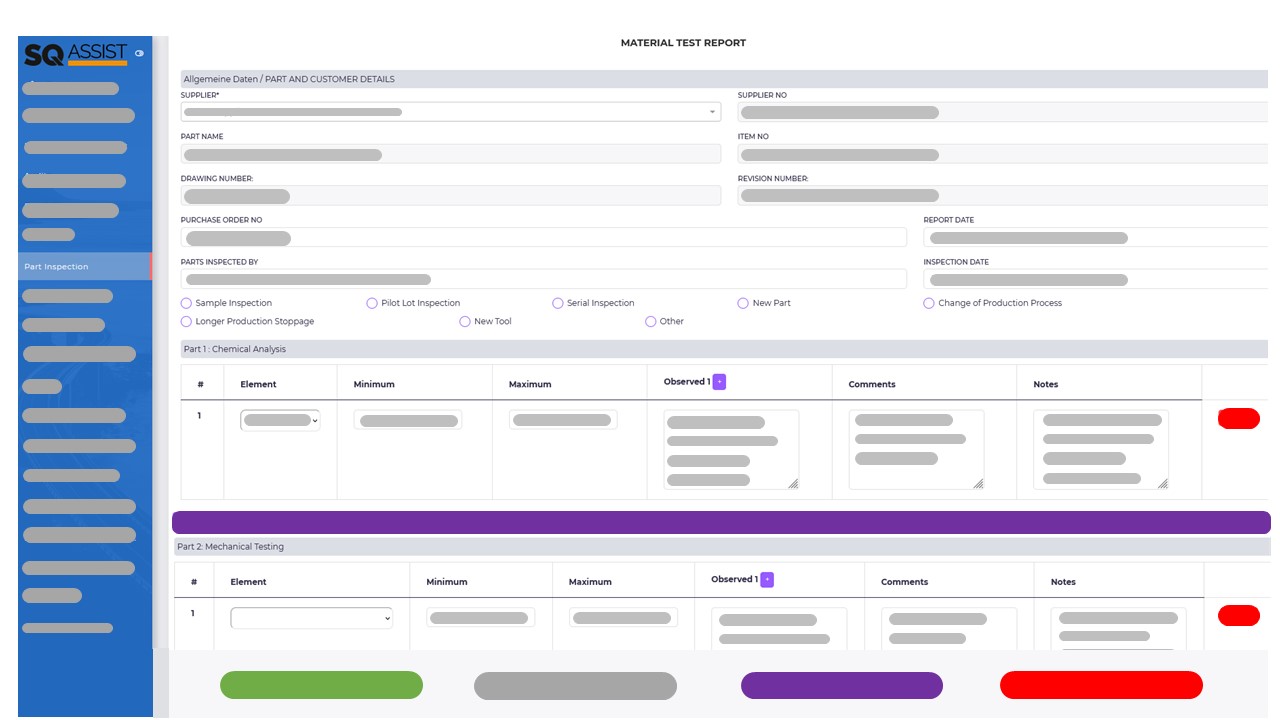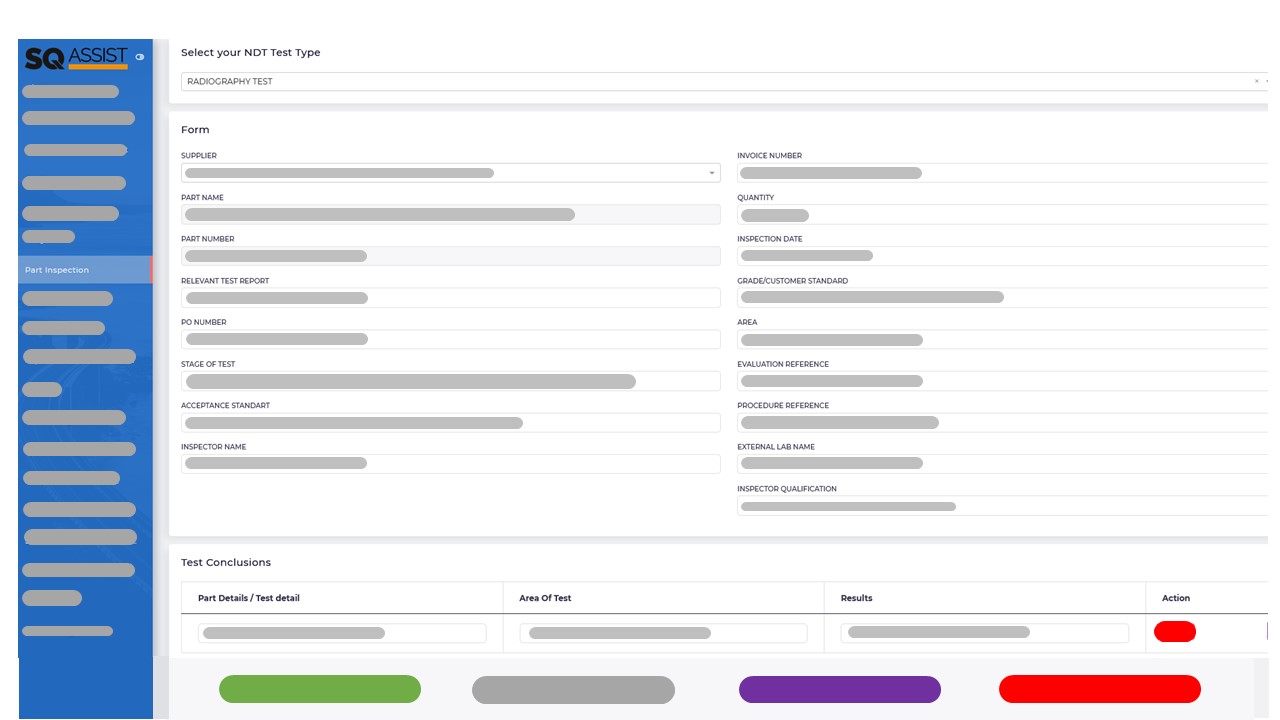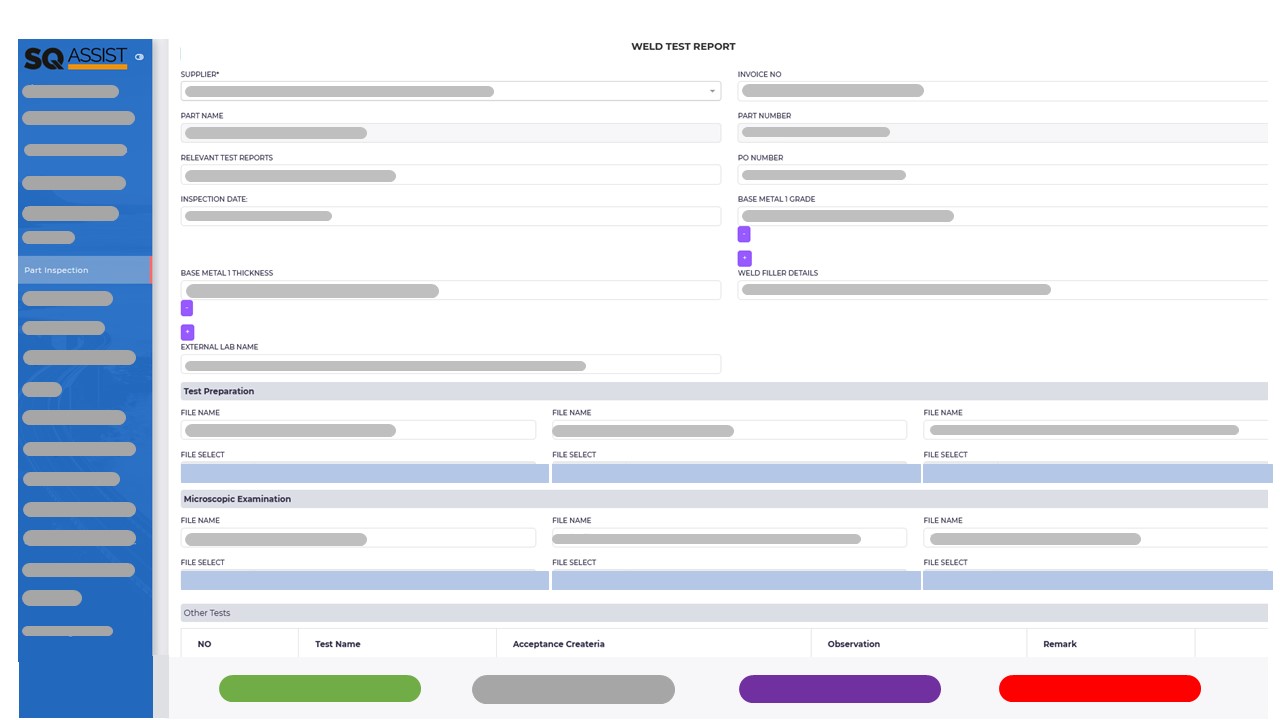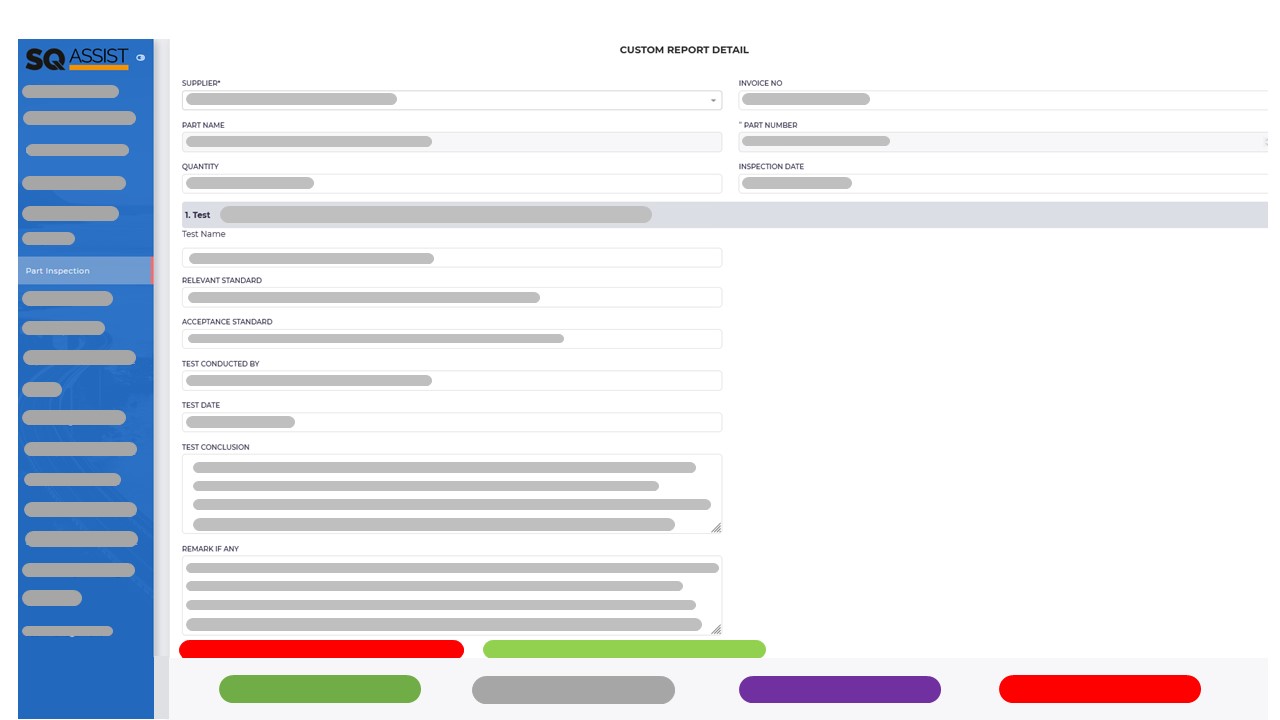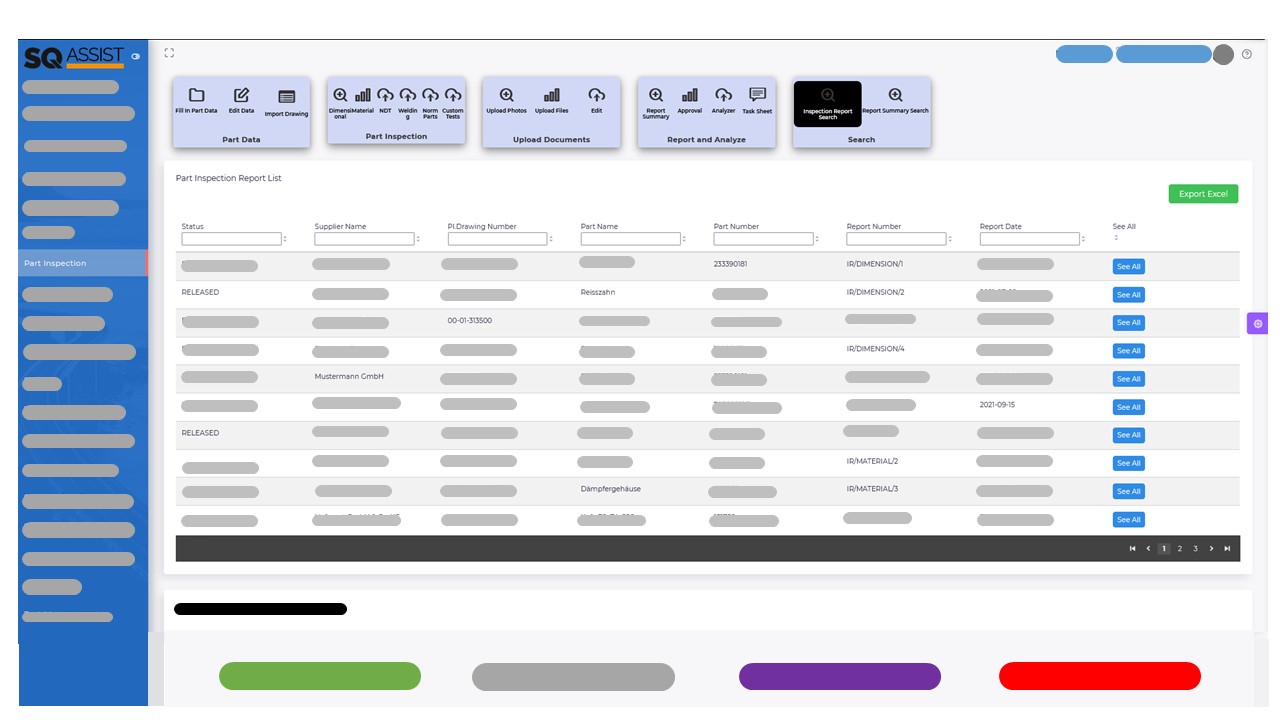 Rejection and Rework Management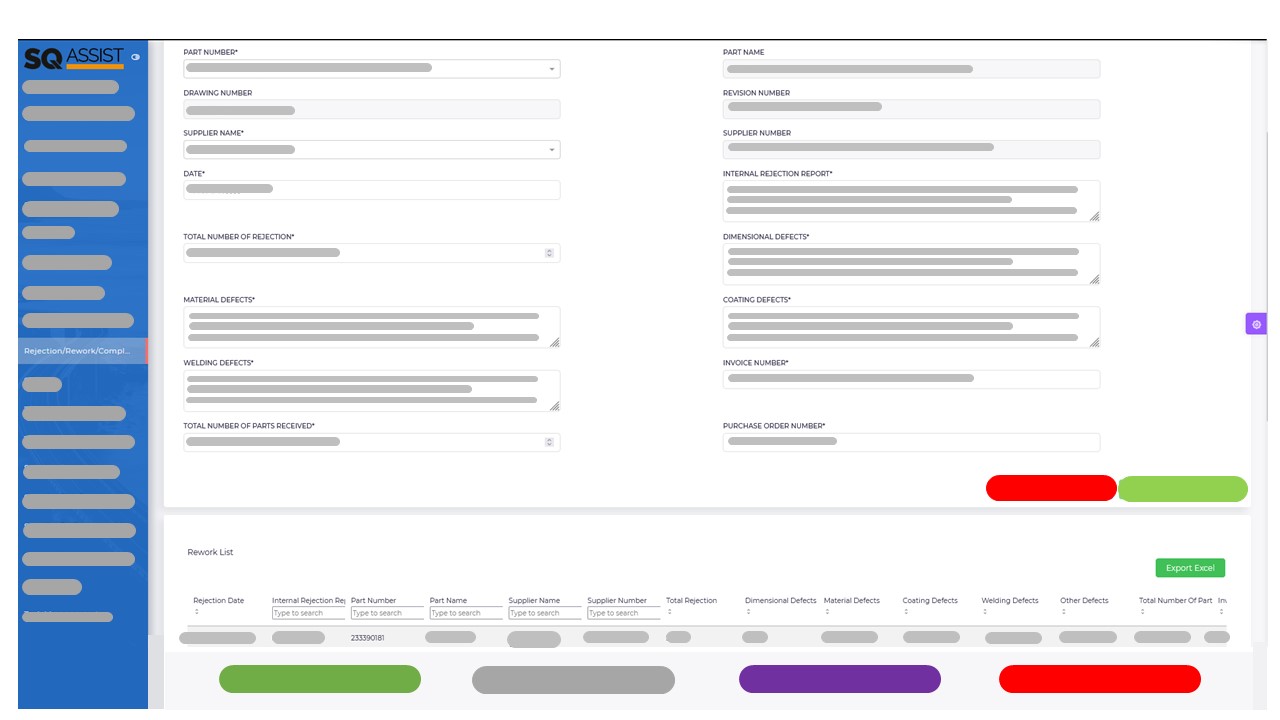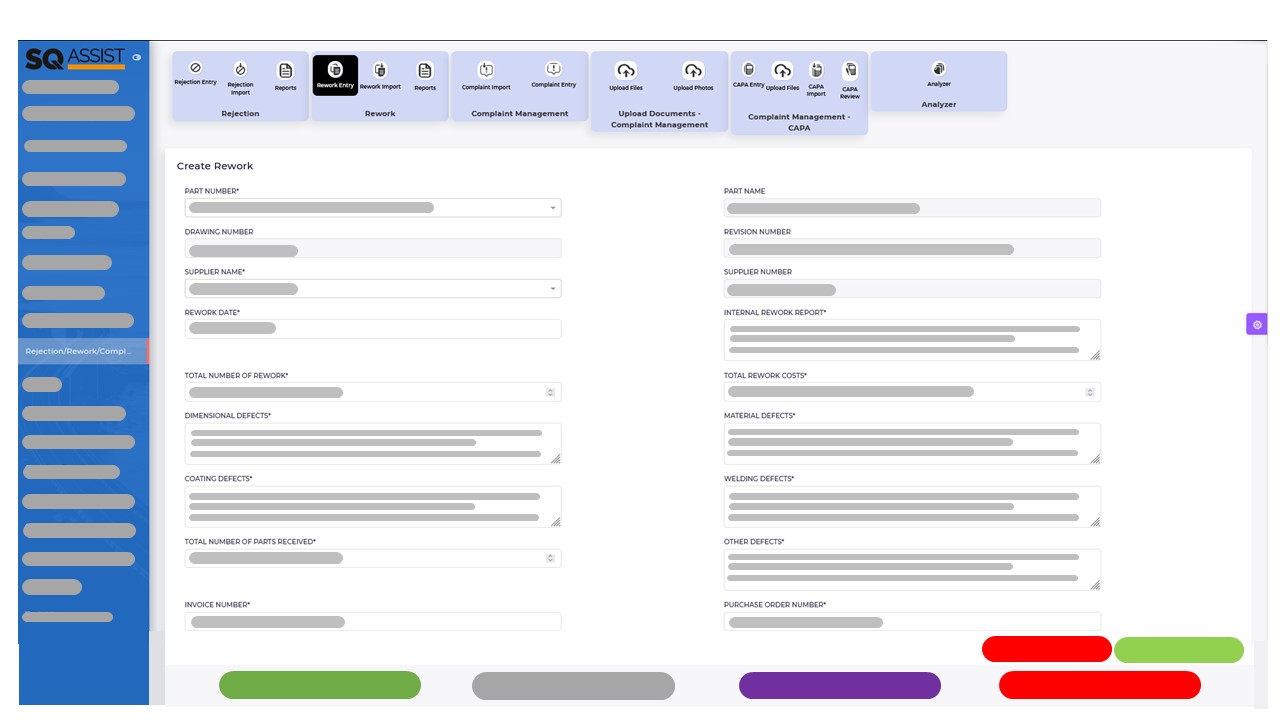 SQassist offers single digital platform to record, analyse all your rework and rejections.
You can enter data or import all rejection and rework data from your current ERP-System easily with only one click
Defect Wise Analysis for each rejection & rework which supports all improvement actions
SQassist provides one click analysis for:

Supplier wise Rejection
Supplier wise Rework
Costs associated with Rejection/Rework
Total Overview of Rejection/Reworks

Unique KPI reports for costs of rejection and rework
Supplier Quality Performance
SQassist digitally supports your need of Supplier Performance Management
Extracts meaningful KPI's from big data of various activities related to supplier
Supplier Performance is tracked in:

Audits (QMS & Process Audits)
New Product Development, APQP & PPAP projects
Part Inspections
Rework and Rejection
Complaint response
Training and development

Real-time performance KPI's for specific supplier, entire pool of suppliers and as per specific period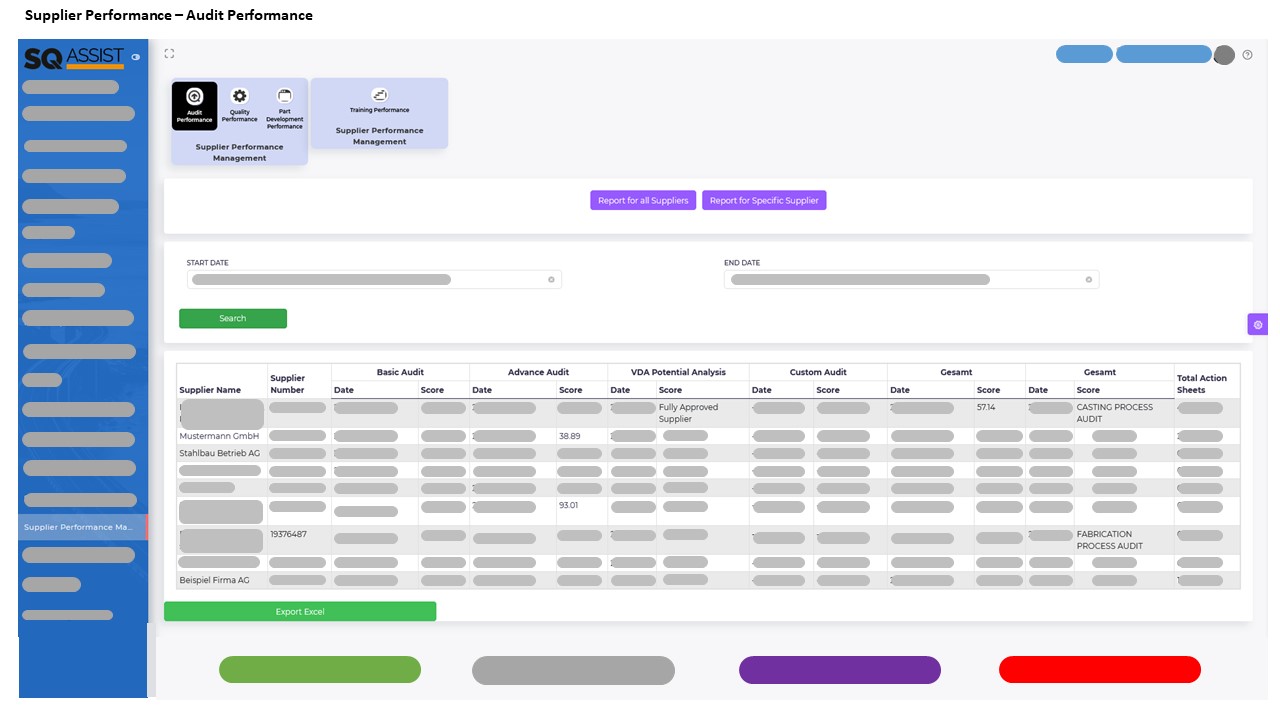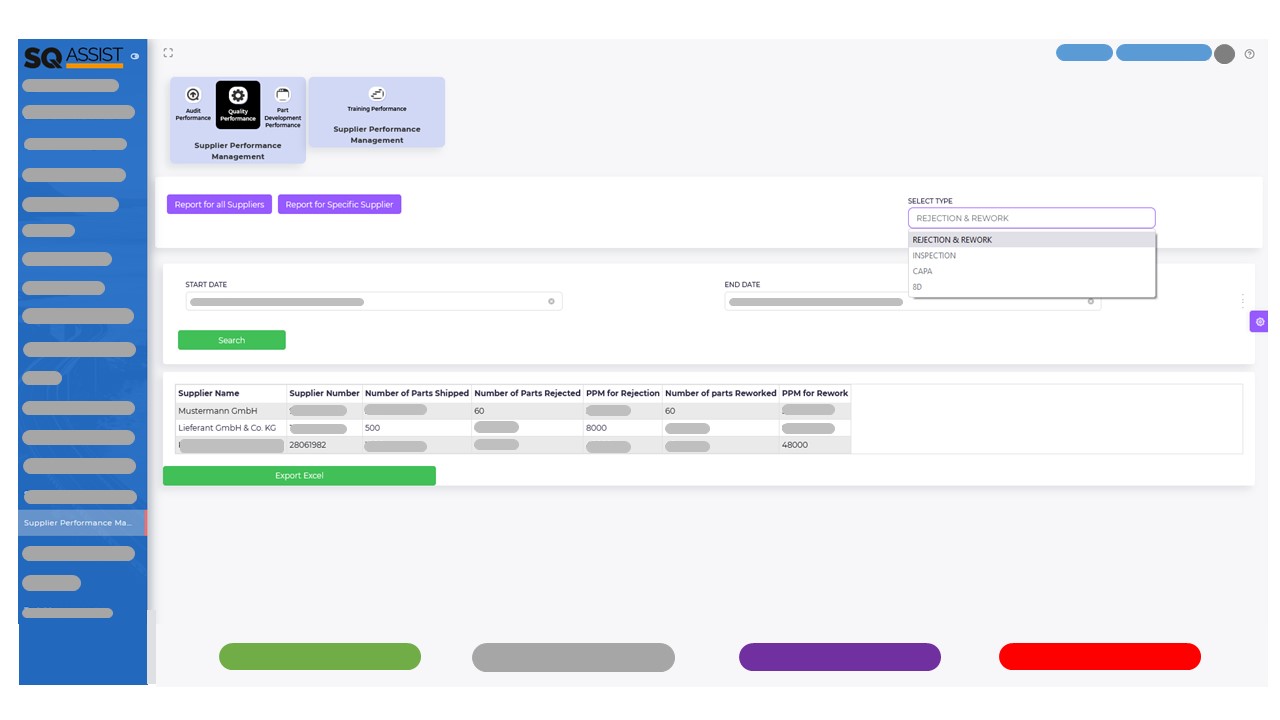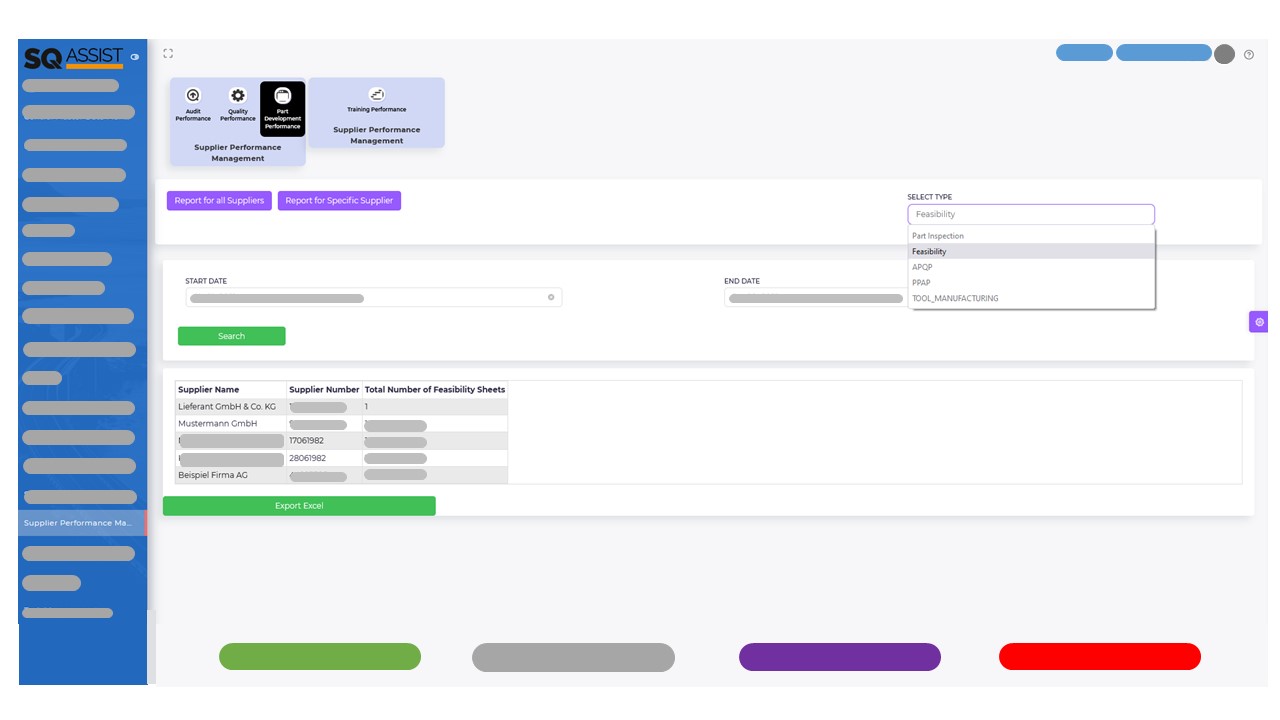 Further smart features. All-in-One digital SQM solution.