New Teamwork in
Supplier Quality Management, Procurement and Suppliers
SQassist a modern and digital platform for supplier quality teams. Whether collaborative supplier relationship management, versatile supplier audit, feasibility commitments, part inspections, smart document management and unique tool management: With SQassist, teams jointly control all supplier quality processes in just one sophisticated B2B cloud-based software.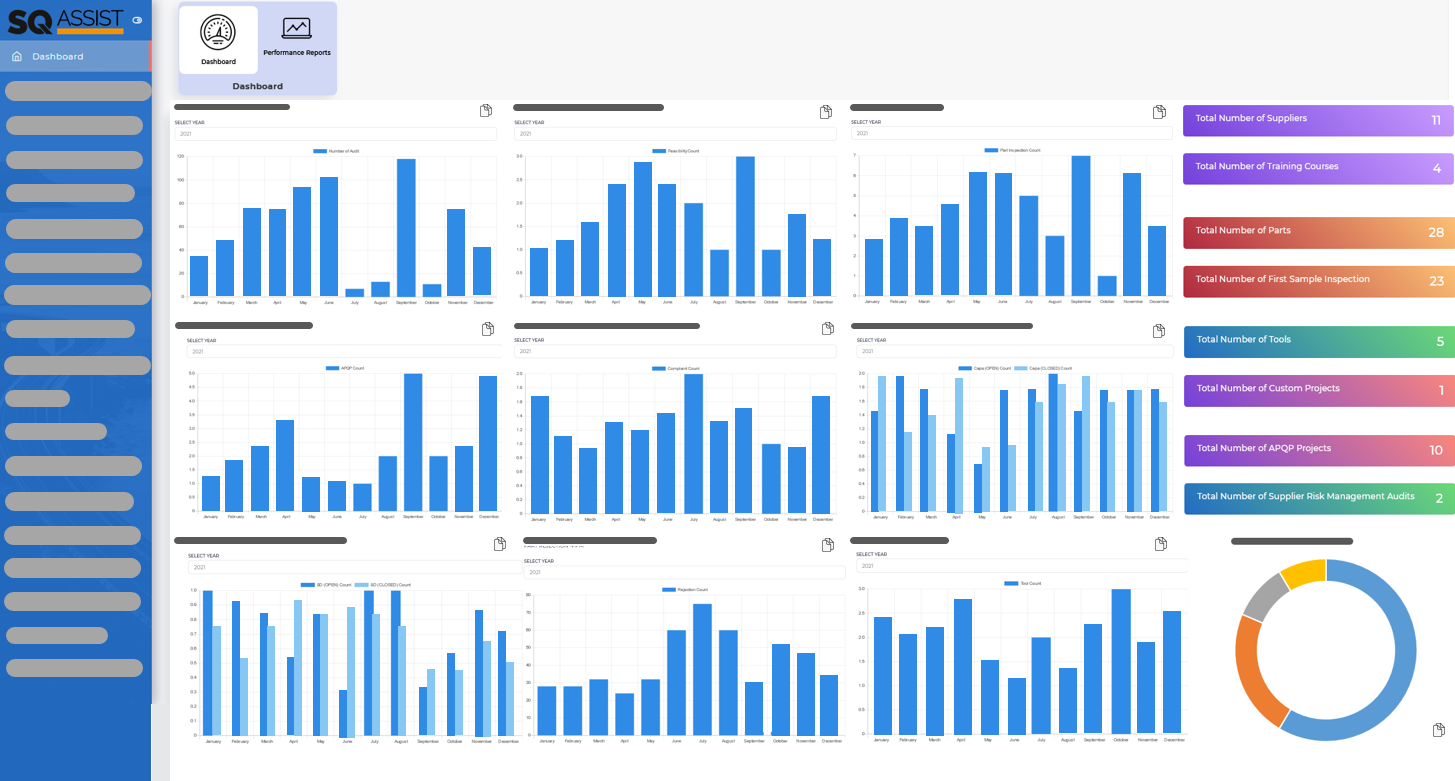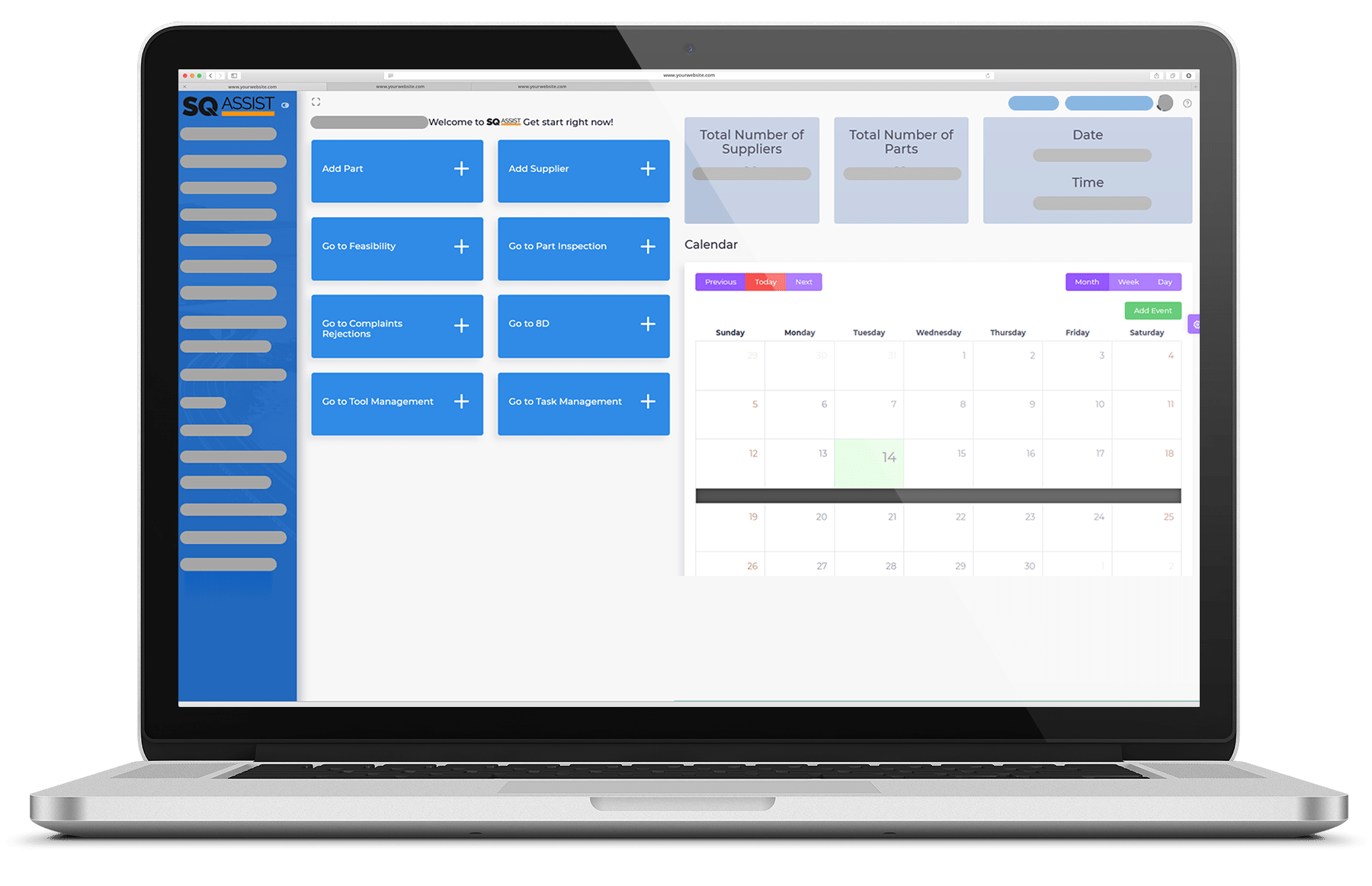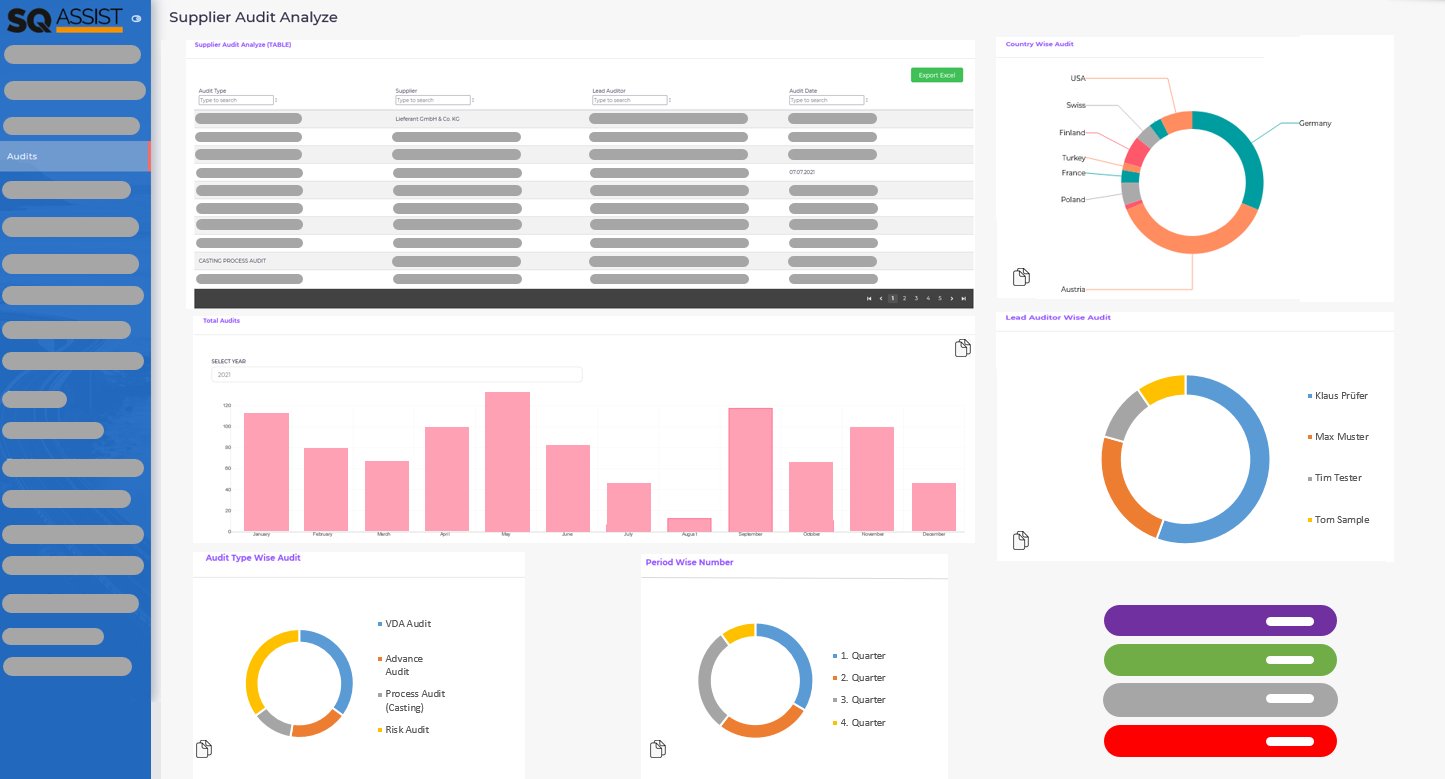 A sophisticated cloud software to efficiently manage all your SQM processes.
Diverse individual solutions with different tools. Complex, slow and expensive.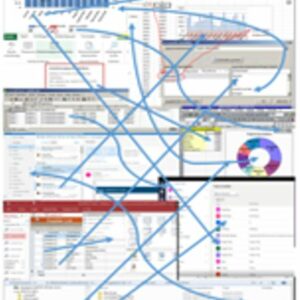 All-in-One solution from SQassist. Smart, modern and economical.
Germany's 1st best-of-breed Cloud-based SaaS focused on Supplier Quality Management.
100% SSL encrypted certified Cloud
Our cloud is located in Germany, ISO/IEC 27001:2013 certified & is permanently end-to-end encrypted.
Engineered and Made in Germany
Software has been developed and made by german software engineers.
Maximum security level data center
Your data is very important, therefore it is stored in an audited data center in Germany.
Eco-Friendly and sustainable energy
We are using electricity generated from carbon dioxide-free and eco-friendly hydropower.
Complete smart solutions for your requirements!
With our high-tech sophisticated special features, we simplify your supplier quality management. Years of experience of our SQM activities bundled in SQassist. Have a look at our cloud software and discover the benefits of SQassist. As the name promises, let our software assist you.
Easy & Fast Implementation: Ready for use in 48 hours only
Our promise: We will implement all your master data management such as supplier master data, article master data and adding main user profiles. First Online Training and implementation for free.
Why you will like SQassist
Reasons
Classic Systems
SQassist

One Single Platform for 360° Supplier Quality Management

SQassist supports all relevant SQM activities: Supplier relationship management, audit (system, process and risk), feasibility, part inspections, APQP, PPAP/EMPB, document management & supplier performance. The use of a single solution ensures significant time & cost savings and transparency.

Safe start and easy implementation

The fast start and the smooth implementation will inspire you. You can start right away - forget about long implementation times or high initial investments! There are no implementation or maintenance costs with SQassist.

Global supplier collaboration - Intuitive user guidance – Process optimization

SQassist inspires with a clear, modern user interface: Intuitive & easy to use! More productive, More strategic. Integrate your global suppliers into SQassist & optimize your processes.

Software Made in Germany

SQassist is a German B2B SaaS company based in North Rhine-Westphalia. All data is stored in Germany according to the strict German data protection regulations. The data center in Nuremberg is certified many times over (including ISO 27001).

Modern cloud technology platform

Many so-called systems from reputable providers are simply legacy systems built on outdated technology but offered through a cloud delivery model. SQassist is different. Our platform was built from the ground up for the cloud. This means we can always adapt our solution as our customers' needs change.
What is your cost-benefit? Fast ROI.
0 %
Estimated time reduction in report making / documents
0 %
Estimated time reduction in team discussion due to accurate and real time data
0 %
Faster task review and planning in your team
ca. 9999 €
Calculated value* due to time saving per year
*We roughly considered 12 people team with a direct one SQM (distribution of workplaces globally).
ca. 9999 €
Calculated value* due to time saving per year
*We roughly considered 12 people team with a direct one SQM (distribution of workplaces globally).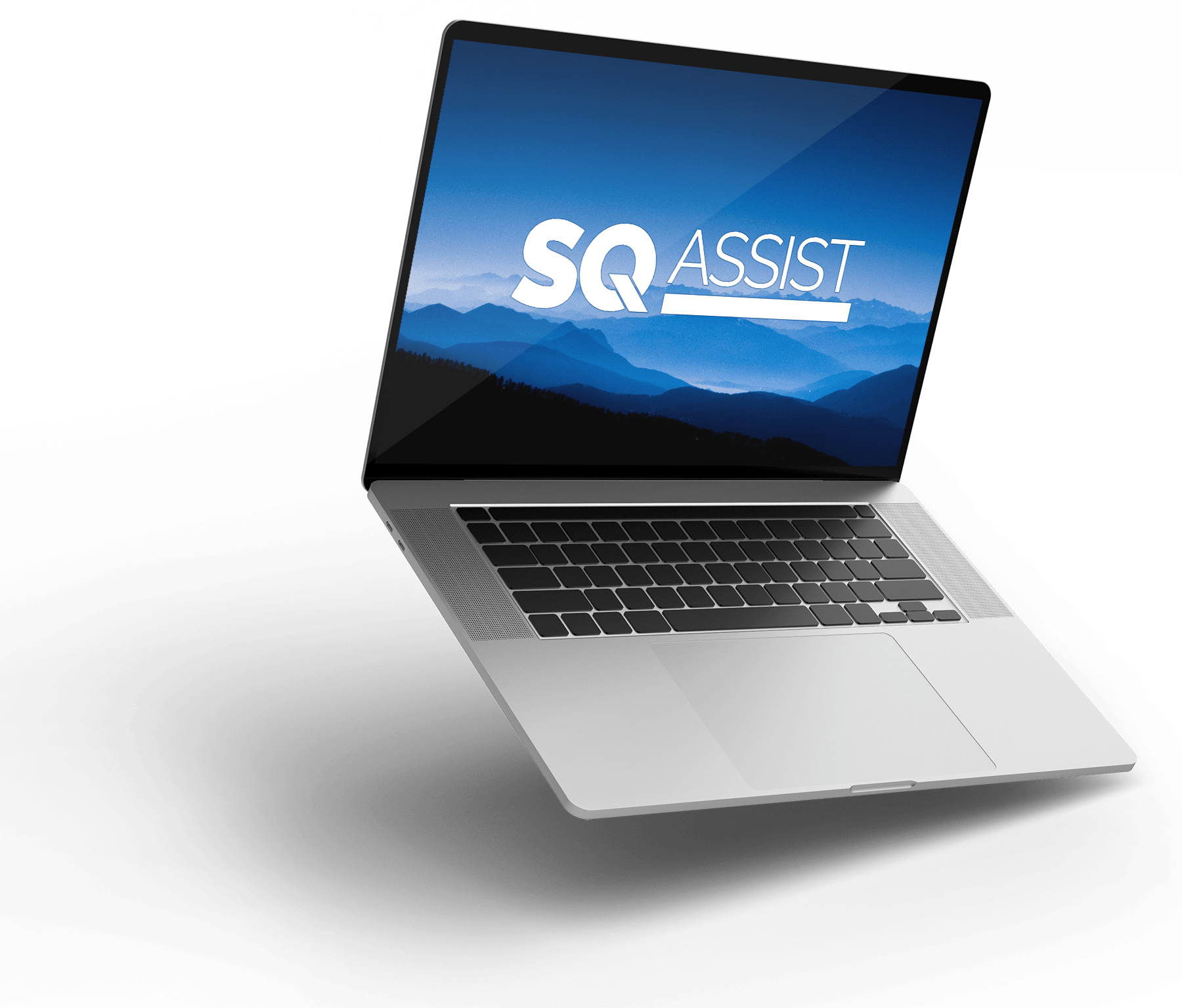 Request a free demo today
Don't hesitate to try our Software. Just fill out the form and get the 14 days free Demo of the whole software now.